Return to Available Land property page
102 Indian Rock Rd & 82 Range Rd, Rte 93 Exit 3, Windham, NH - PENDING!!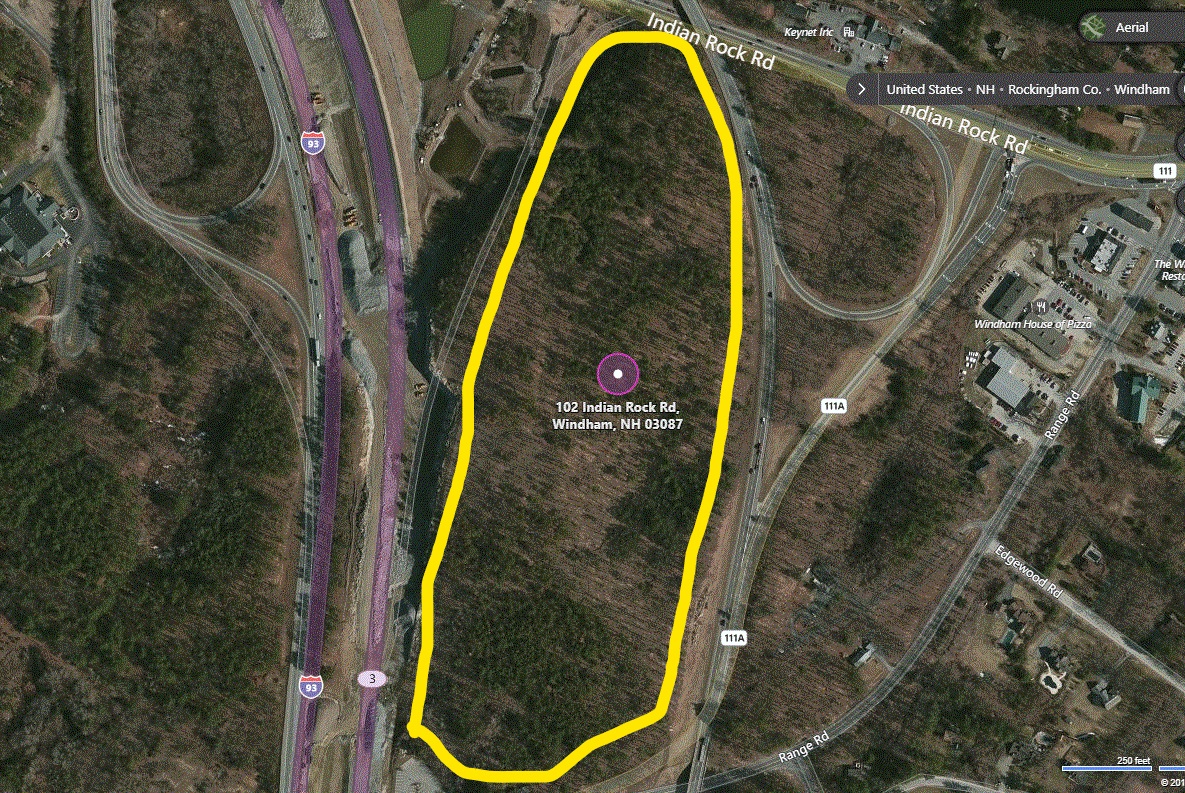 29.92 Acres of land with phenomenal visibility from I-93 North and South and Indian Rock Road (Rte 93 Exit 3) in Windham, NH. Property may be best suited for a regional shopping center, possibly anchored by a supermarket with in-line stores occupied by local, regional and national retail merchants and professional service providers.
Address:
102 Indian Rock Road & 82 Range Road
Windham, NH 03087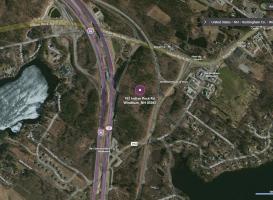 Vacant Land for Sale - Development Opportunity
Site Data
Type / Use
Commercial, Retail, Hospitality and Professional Services
Frontage
On Indian Rock Road and approximately 600+/- on Range Road
Zoning
GCD - Gateway Commercial District
Map & Lot
Map 17 Lot 6 = 20.21 Acres
Map & Lot
Map 17 Lot 20 = 9.71 Acres
Book & Page
Book 2730 Pages 0165 & 0175
Utilities
Water
Available to the site in 2021
Sewer
No available at this time
Sale Information
Sale Price
$2,300,000.00 New Price!
DISCLAIMER
The information contained herein is from sources deemed reliable, but is not guaranteed by Stebbins Commercial Properties LLC. All data is subject to error or omissions without notice.
Buyers or tenants are encouraged to perform their own inspections and due diligence on this property.
Print this page
Contact
Michael F. Reed

About This Listing

Fill Out The Form Below
(*) Indicates Required Field
0